Organize Images and Photos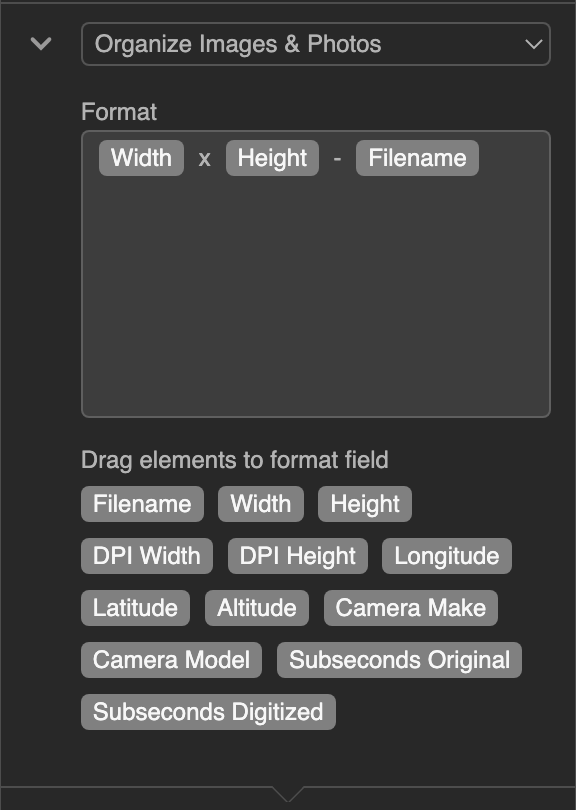 This action renames image and photo files depending on their Exif tags.
| Field | Description |
| --- | --- |
| Format | Drag tokens in here to create the new names based on the files' Exif tags. You can enter other text here among tokens, too. |

Note: If a selected Exif tag does not exist in the file, the file will not be renamed.
The action offers the following tokens:
| Format | Description |
| --- | --- |
| Filename | The original filename before renaming. |
| Width | The image width in pixels. |
| Height | The image height in pixels. |
| DPI Width | The image DPI (dots-per-inch) width in pixels. |
| DPI Height | The image DPI (dots-per-inch) height in pixels. |
| Longitude |   |
| Latitude |   |
| Altitude |   |
| Camera Make | Camera manufacturer. |
| Camera Model |   |
| Subseconds Original | Capture time's subseconds |
| Subseconds Digitized | Capture time's subseconds digitized |